Recent Shows
Financially Speaking
Tune in to hear Mike Blanton and Roger Webb as they host "Financially Speaking" on multiple radio stations throughout Western North Carolina. Many shows can be heard right here on Successful Financial Strategies website.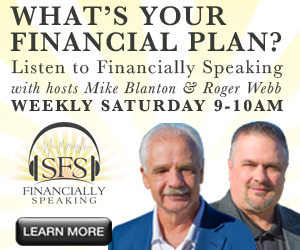 9:05 – 10:00 AM
Saturday Mornings
---
Listen To Recent Shows
---
Financial Harvest 3-31-2018
3 Tax Strategies 4-7-2018 *
Wealth Transfers 4-14-2018
Social Security 3-24-2018
The Private Reserve Strategy 3-17-2018
Missed Opportunities 3-10-2018
Qualified Accounts 2-24-2018
Spender, Saver, Wealth Creator 2-17-2018
*This show's discussion offers several methods of calculating results, each of which provides one outcome from a wide range of possible outcomes. All results use simplified assumptions that do not completely or accurately reflect your specific circumstances and your actual results will vary from those presented in this discussion. Planners Alliance does not provide tax advice.
Radio Show Sponsors
---
Please take some time to visit our show sponsors.