Recent Shows
Financially Speaking
Tune in to hear Mike Blanton and Roger Webb as they host "Financially Speaking" on multiple radio stations throughout Western North Carolina. Many shows can be heard right here on Successful Financial Strategies website.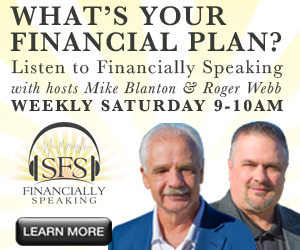 9:05 – 10:00 AM
Saturday Mornings
---
Listen To Recent Shows
---
Spender, Saver, Wealth Creator 08/12/2017
The Financial Journey To Retirement 08/05/2017
Holistic Planning is Different 07/30/2017
The 7 Financial Tools 07/22/2017
Beneficiary Checklist 07/15/2017
Retirement Planning 101 07/01/2017
Life Insurance 101 06/24/2017
Annuities 101 06/17/2017
Radio Show Sponsors
---
Please take some time to visit our show sponsors.